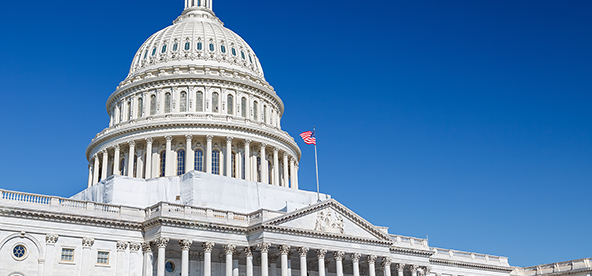 BMI SYSTEM était présent au 7e Annual East Coast Forum on Sunshine and Aggregate Spend qui a eu lieu du 19 au 21 août 2013 à Washington DC.
L'entreprise s'est associée à IBM Life Science pour présenter une offre combinée entre la solution NAYA GRC de BMI SYSTEM et Cognos, l'outil de Business Intelligence d'IBM. Cet événement a été un franc succès pour BMI SYSTEM, comme le souligne Francis Geysermans, Directeur technique de BMI SYSTEM : « Cet événement nous a permis de présenter nos solutions de compliance  et de transparence. Ce fut également une excellente occasion de mieux connaître nos clients et de renforcer notre image de marque. »
Ce forum représente l'événement pharmaceutique le plus important des Etats-Unis et a réuni près de 400 laboratoires pharmaceutiques pour échanger sur des sujets tels que les lois de transparence et les codes de bonnes pratiques des industries de santé. En effet, l'événement a mis l'accent sur ces exigences, qui « deviennent de plus en plus prégnantes au niveau mondial ; les laboratoires doivent s'assurer que les processus et systèmes de transparence mis en place aux Etats-Unis puissent être déployés, au niveau international, pour répondre à une demande croissante […] en matière de traçabilité et de reporting des dépenses » (Source : 7th Sunshine & Aggregate spend Forum).
Plus d'informations sur les sujets abordés lors de l'événement ici.
Le Sunshine and Aggregate spend Forum a permis à BMI SYSTEM de rencontrer les équipes américaines de laboratoires pharmaceutiques internationaux avec qui, pour certains, BMI SYSTEM travaille déjà en Europe.
BMI SYSTEM a profité de cet événement pour construire de nouveaux partenariats, d'abord avec un cabinet de conseil américain, dont l'objectif est de développer avec BMI SYSTEM une offre commune aux Etats-Unis, ensuite avec éditeur américain autour d'un accord au niveau international sur la gestion pré-événementielle et la Fair Market Value.
De plus, l'article Transparence & Publication – Une étude comparative des réglementations européennes et américaines, écrit par Laurent Clerc, Expert en affaires réglementaires chez BMI SYSTEM, et Michael Louks, Avocat chez Skadden, Arps, Slate, Meagher & Flom, a eu un grand succès.
Conclusion
Le 7e Annual East Coast Forum on Sunshine and Aggregate Spend a permis à BMI SYSTEM de développer son image de marque aux Etats-Unis. De nombreux représentants américains de laboratoires pharmaceutiques qui utilisent déjà NAYA GRC en Europe étaient présents et attentifs aux solutions logicielles de BMI SYSTEM.
Les laboratoires américains présents étaient également curieux de découvrir ces solutions.
Enfin, la perspective de partenariats stratégiques avec des acteurs américains de la santé va contribuer à développer la présence de BMI SYSTEM et lui permettre de créer des solutions adaptées aux spécificités de l'industrie pharmaceutique aux Etats-Unis.