The 5th Asia Pacific Pharmaceutical Compliance Congress, which took place in Manilla, Philippines, on 17th – 18th August 2015, was a good opportunity to sum up the situation regarding compliance and transparency in this region.
A growing life sciences industry
The Asia Pacific region is geographically immense and culturally, economically and politically diverse. Many countries in the region are experiencing explosive economic growth. As the Asia Pacific region rises so does its importance to the global pharmaceutical, device and life sciences sectors.
The life sciences industry in Asia Pacific has been growing at breakneck speed. The law and regulations surrounding the industry, as well as industry codes of practice, have been increasing exponentially. Certainty and consistency in the application of these new laws, regulation and codes, so important to efficient business practices, has been uneven.
These developments challenge companies to adapt, change and evolve faster to be able to respond with new internal processes and behaviors, hence BMI SYSTEM's participation as exhibitor and speaker during this conference.
Rising compliance issues
The compliance issues facing Pharmaceutical companies based in Asia are becoming more and more critical:
Due to very low incomes, the population in some Asian countries has difficulties paying for medicines. As a consequence, samples provided to physicians by pharmaceutical companies are often sold by these physicians to patients. The tracking of samples is critical to avoiding this type of behavior.
The explosive growth of the pharmaceutical market in Asia brings with it an increase of scientific events, sponsorships and product presentations organized by sales representatives. The main pharmaceutical companies concern is to guarantee the materiality of these events and the actual transfer of values to the attendees. Thus, the tracking of these events is a challenge.
As far as compliance is concerned, the level of awareness varies from one Asian country to another. Some countries (Japan) are already disclosing transfer of values, some have implemented a code of practice and others are on the way to doing so (by implementing the IFPMA [1] Code of Practice).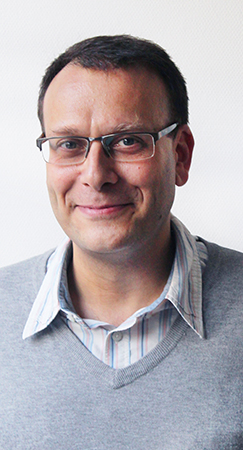 As exhibitor & speaker at this event, Laurent Clerc, Regulatory Affairs Expert and Co-founder of BMI SYSTEM, actively participated at 2 breakout summits about innovation in compliance (analytics, trends and technology):
Transparency, travel and entertainment, service agreements and honoraria
Samples, grants, donations and social media
These summits provided a platform for debate on numerous subjects such as innovation in compliance, international compliance discrepancies or cross-border complexities and IT integration/connection issues.
Implementing an IT system to answer compliance issues brings up new challenges:
To interface all existing IT systems to deploy a single system in all the subsidiaries
To be able to record and approve all planned expenditures in addition to the actual expenditures
To have a global and detailed overview of all the events organized by the sales force
To solve these issues, some examples of BMI SYSTEM's innovative tools were introduced:
An End-to-End process management system to track and monitor all the events and agreements
An SOA architecture (Service Oriented Application) to make exchanges possible between heterogeneous IT systems
Mobile devices such as the iPad to get a real time overview of sales forces activities
A web portal to give HCPs direct access to the events and the contracts they are engaged in and to allow them to register or to upload their invoices online
Last but not least, this conference gave BMI SYSTEM the opportunity to officially sign a partnership agreement with Deloitte Asia. This partnership will accelerate the company's development in this dynamic region.
In order to find out more about our partnership with Deloitte Asia,

click here

.
[1] International Federation of Pharmaceutical Manufacturers & Associations: http://www.ifpma.org/ethics/ifpma-code-of-practice/ifpma-code-of-practice.html