BMI SYSTEM sponsored the 2nd Annual Pharma Law Convention which took place last 13 and 14 March in Prague, Czech Republic. This event brings pharmaceutical industry public and private sectors together with regulatory and legal European expertrs.
This second edition focused on legal updates on several subjects, namely compliance and transparency, competition, parallel trade and HTA, Health Technology Assessment at a European level.
Attendees included representatives from major pharmaceutical companies based in Central and Eastern European (CEE) countries.
Compliance and Transparency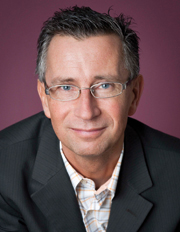 The main session, about compliance and transparency, was introduced by Richard Bergström, General Director of the EFPIA, European Federation of Pharmaceutical Industry and Associations, who shared his vision of the future framework of compliance requirements for country members.
He insisted that in transparency, there are two key aspects to consider, data transparency (clinical trials) and transparency in relationships with HCPs and HCOs.
Indeed he explained that the issue of data disclosure is to "find the right balance between the interest of the public and the risk for healthcare industry to have data published".
He then suggested that self-regulation is a privilege and coming ahead of governments and laws should enable the healthcare industry to do transparency in a more profitable way.
The ambition of the EFPIA is to adopt a more pragmatic approach than the United States with the Sunshine Act by limiting the amount of data to be disclosed (excluding meals and drinks).
BMI SYSTEM
Following this presentation, BMI SYSTEM showed how a robust IT system can help pharmaceutical companies cope with this ever-changing environment and integrate local requirements into a global approach: "Harmonisation rather than standardisation", illustrated Francis Geysermans, CTO at BMI SYSTEM.
Laurent Clerc, Regulatory Affairs Expert at BMI SYSTEM, first reminded the audience with the regulatory context. He then insisted on the growing demand for IT systems dedicated to transparency.
In a second instance, Francis Geysermans introduced the pragmatic approach to delivering a successful regulatory compliance and transparency IT-project. He then went on the various processes that BMI SYSTEM has developed: "Our robust IT systems facilitate pharmaceutical companies' efforts to meet legal changing legal obligations whilst simultaneously improving their processes and managing potential risks".
Conclusion
In conclusion, the two days were extremely profitable and a good opportunity for BMI SYSTEM to share its expertise. This event has also allowed the company to leave a strong footprint in the compliance regulation transparency area in CEE countries.
 [nggallery id=1]