Ranked 209th French software editor in Syntec Numerique's study, BMI SYSTEM outperforms its reference category.
The results of the French software editors and creators study were presented at the 5th annual Top 250 night, organized with EY on the 13th of September 2016.  This edition highlighted the latest trends in the software market which has grown significantly and continues to create jobs.
This study confirms the dynamism of the sector with a demonstrated growth of over 15% compared to 2014, measured by turnover and double-digit growth rates over 2 consecutive periods.
.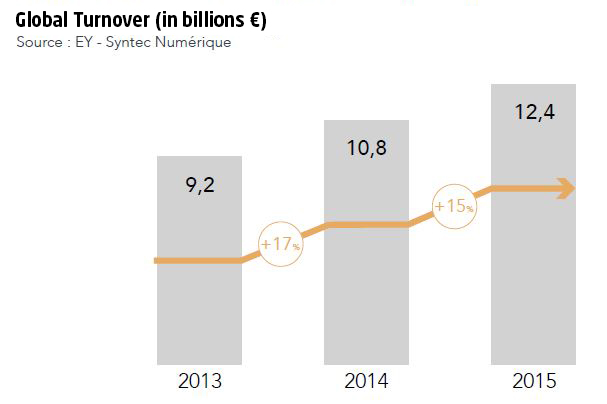 BMI SYSTEM holds the 209th place in the ranking, and climbs to the 117th place in the "sectorial" category.  The ranking is based on the turnover declared in 2015 for each company.
It is worthy to note that in 2014, BMI SYSTEM was ranked at the 214th.
.
With a 2 year cumulated growth rate of 40% for sectorial software editors and 28% for horizontal editors (from 2013 to 2014), the study confirms the dynamism of the sector thanks mainly to three major editors.
Furthermore, the Syntec/EY analysis confirms the positive correlation between the activity and the degree on international implementation of the company.
.
The study shows that the turnover generated at the international level progresses in a linear manner based on the size of the relevant company, notably with a large increase for companies with a turnover of over 100 M€.  This contract confirms the need to grow at internationally in order to accelerate development and reach a critical size.
BMI SYSTEM maintains a growth rate superior to that of its reference market and continues climbing in the Syntec ranking.  This growth is characterized by a strong international presence that is more than double that of other editors of a similar size.
.
Key figures
IMAGE « TOP 250 – CHIFFRES CLES »
Source EY – Syntec Numérique
.