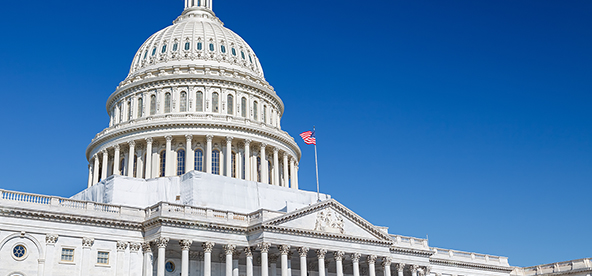 BMI SYSTEM was proud Executive Sponsor, exhibitor and workshop leader during the 8th Annual Forum on Transparency & Aggregate Spend, which took place in Washington, DC, from 18th – 20th August 2014. Here are the major highlights from this event.
A workshop on global transparency reporting

BMI SYSTEM jointly presented with HURON Life Science a workshop entitled Requirements for Global Transparency Reporting which was attended by approximately fifty pharmaceutical companies. This workshop provides an explanation of the rapidly developing guidelines regulating the disclosure of HCP spend across the globe, including association codes that span across borders. We also presented strategies for ensuring effective global reporting and improving organizational transparency processes.
The workshop started with an interactive "real time" polling session in order to evaluate pharmaceutical companies' knowledge on key points, such as transparency processes, international regulations and cross-border disclosure report. If you would like to see the results, please send an email to communication@bmi-system, copying the following in the subject line "Send me a copy of the polling session results".
Learning from our expertise on compliance and transparency
Following on from the polling session, we then endeavored to answer the following questions, which were addressed during this workshop:
1. What are the current international transparency regulations, including an update on the EFPIA disclosure code?
2. How do we ensure consistency in global transparency reporting and data capture?
3. What are the best methods for streamlining processes for global spend reporting?
4. How are others navigating transparency laws and requirements abroad?
5. Where are the emerging areas where additional legislation or regulations are developing?
6. How do you best leverage systems already in place?
7. How are companies interpreting the French Transparency Law?
8. Similarities between Sunshine and other HCP reporting regulations abroad?
9. What reporting efficiencies can be gained by streamlining processes for global spend reporting?
A simple software solution to manage transparency
Finally, we had the privilege of meeting and discussing with a large number of companies the various transparency & compliance reporting paint points and how BMI SYSTEM could help software solution point of view. Some of the companies we met would like to see an "in-depth" demo of the BMI SYSTEM NAYA solutions
This event also provided BMI SYSTEM and Huron LifeSciences to build on their existing business relationship, namely; providing customers with a total/global solution and building joint seminars.

To know more about our solutions, please follow the link describing NAYA software, YALTO software and TYMEA software, or directly contact our business team by sending an e-mail to business-relations@bmi-system.com.