Easily manage & approve events & contracts from end-to-end.
Centralize all your events
and contracts
NAYACT® HCP Engagement Module is the single solution you need to plan, approve and execute events, contracts and donations, providing total visibility and control of all activities, attendees, speakers and expenses for achieving greater compliance levels to regulation.
Enable a better collaboration within your entire workflow by sharing, reviewing and approving any type of contract and improve your budget adherence by tracking your actual vs forecasted expenses on all types of events and contracts.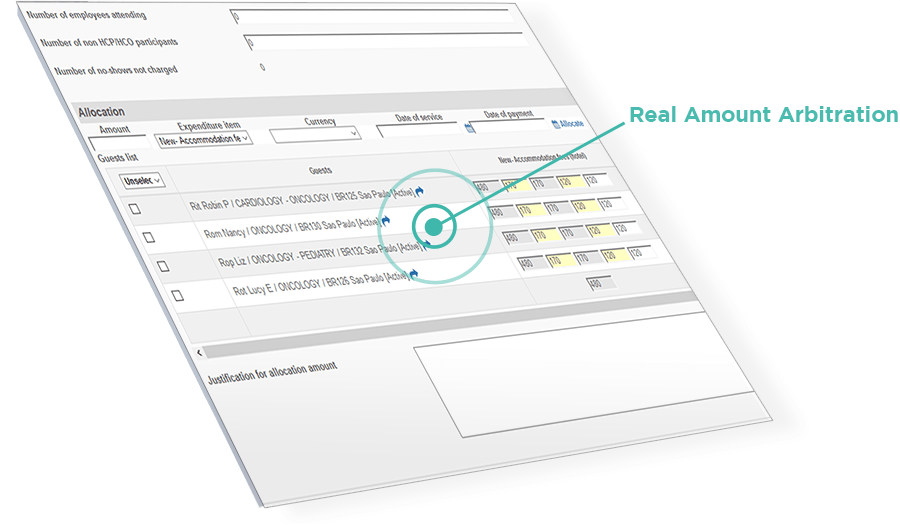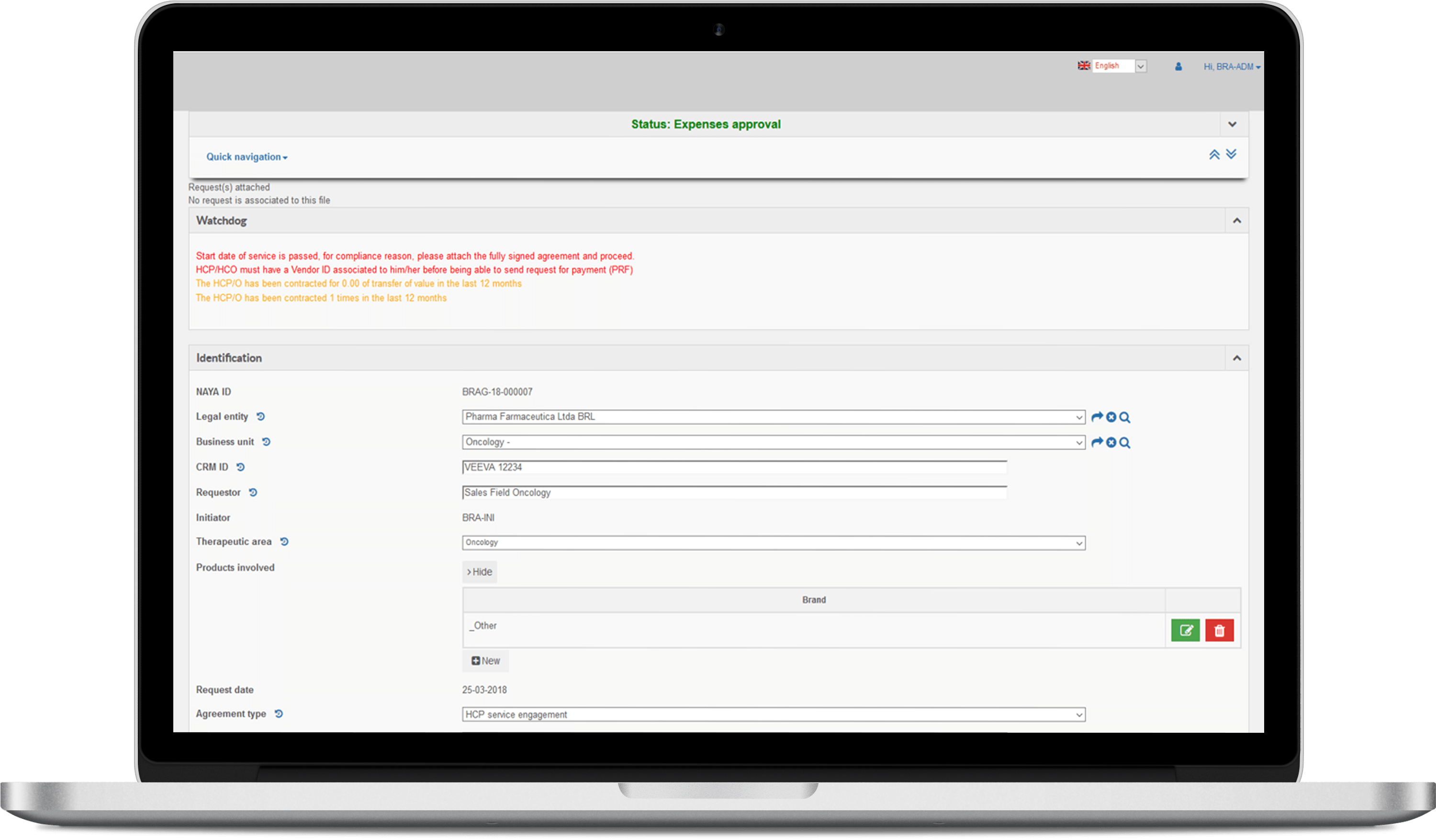 Manage each step of event & contract lifecycle
Planning: initiate and plan all the details including local, date, therapeutic area, forecasted individual fees for speakers, healthcare professionals and organizations.
CRM Connection: provide a set of connectors to integrate with your CRM system, ensuring the information's traceability.
Watchdogs: comply with all reglementary deadlines by relying on an alert system based on the criticality of each stage of the approval flow of your events and contracts before submission.
Business Intelligence: follow the key indicators to ensure the management of all your events and forecasted expenses, the accurate overview of all your operations and the identification of improvements opportunities.
HCP Engagement management with NAYACT®
Make contract and event management easy with NAYACT®
Initiate any type of event/contract
National and cross-border approval process management
Expenses tracking and reconciliation
Edit, control and approve all reports
Need More Information About NAYACT® HCP Engagement?