Event & Contract Management
Easily manage & approve events & contracts
Centralize all your events and contracts in one place
NAYA Event & Contract is a global SaaS workflow solution to manage the entire lifecycle of your events and contracts from planning to execution.
NAYA provides total visibility and control of all activities, attendees, speakers and expenses for a greater compliance.
Enable a better collaboration by sharing, reviewing and approving any type of contract and improve your budget adherence by tracking your actual vs forecasted expenses across all event types.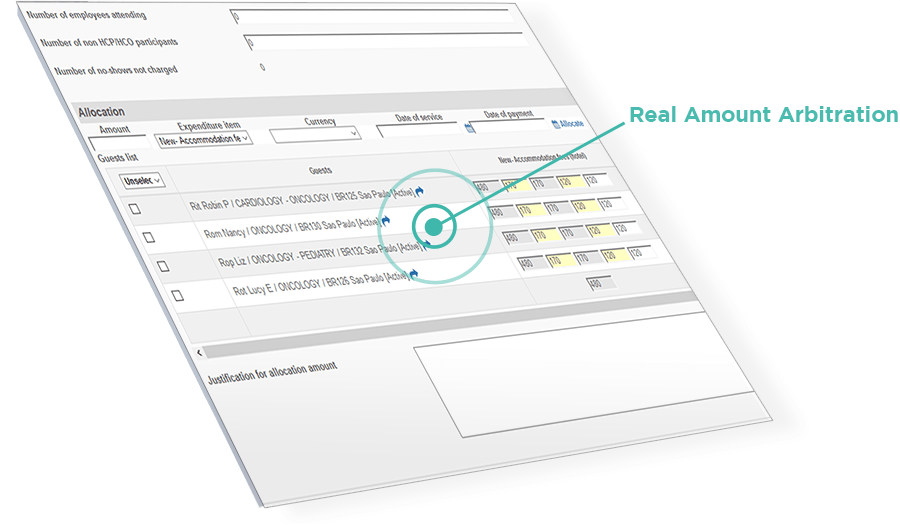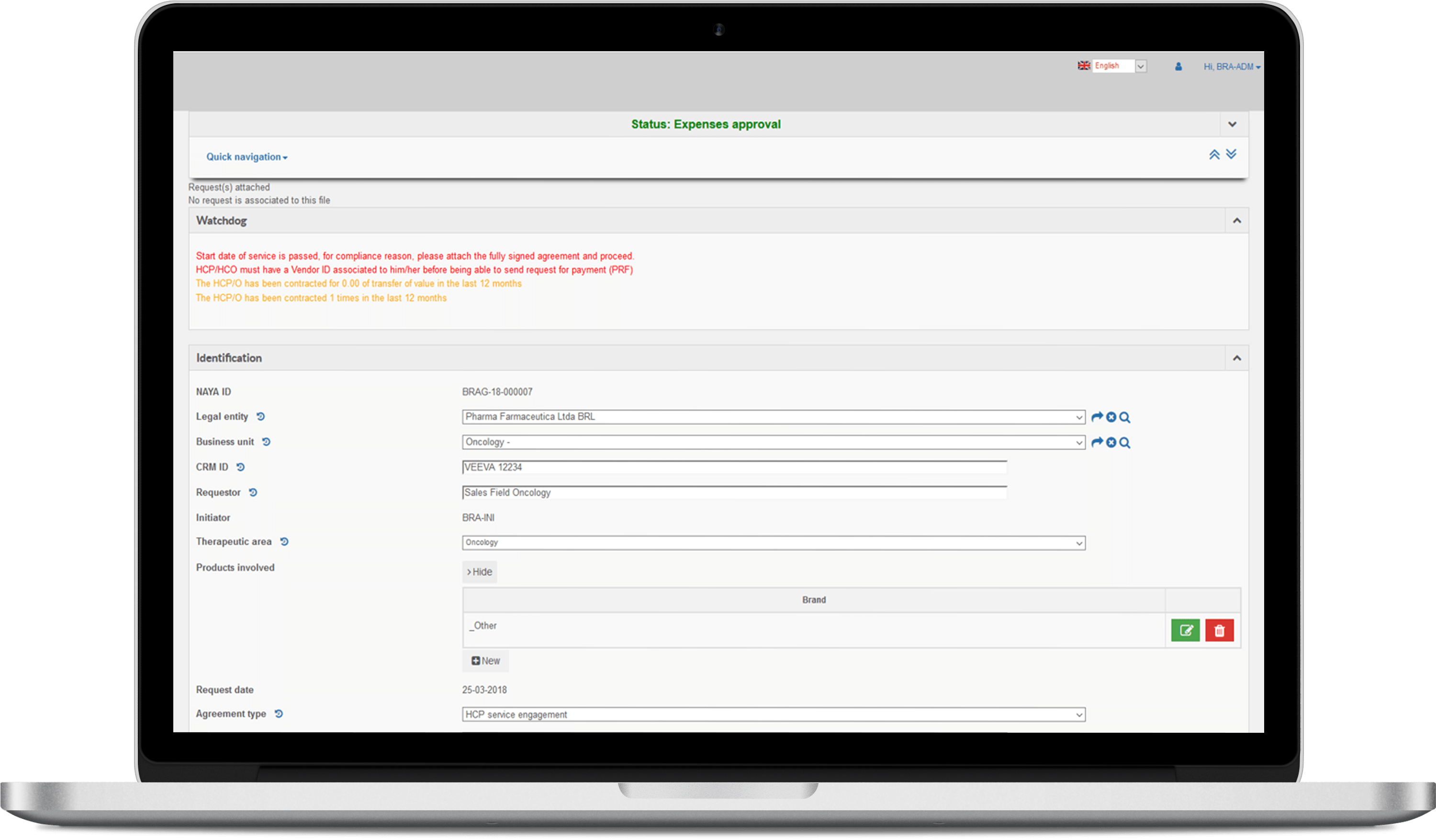 Manage each step of event & contract lifecycle
Initiate any type of event or contract.
Manage all steps of approval process.
Manage individual forecasted fees for speakers, healthcare professionals or healthcare organisations.
Centralise all elements necessary to expenses tracking.
Reconcile forecasted vs actual expenses.
Contract and event management with NAYA
Make contract and event management easy with NAYA
Initiate any type of event/contract
National and cross-border approval process management
Expenses tracking and reconciliation
Edit, control and approve all reports
Need More Information About NAYA and Event & Contract Management?