BMI SYSTEM, COVINGTON & BEARINGPOINT are delighted to invite you
to a breakfast seminar entitled:
Date and time: Thursday 22nd May 2014, 8:30 am
Venue: Radisson Blu Royal Hotel Brussels, 47 rue du Fossé aux Loups, 1000 Brussels, Belgium
Free of charge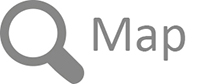 EVENT OVERVIEW and WHY YOU SHOULD ATTEND
As in the US with the Sunshine Act and in France with the Xavier Bertrand law, Belgian and European pharmaceutical companies are facing tougher issues regarding the transparency of their relationships with HCPs. By 2016, European pharmaceutical companies have to publicly disclose the monetary value of any financial sponsorship and other significant indirect support provided to  healthcare professionals and organisations.
With this in mind, Covington (business and corporate law firm) will be discussing these significant legal developments and providing some examples of such requirements in western European countries. In addition, BMI SYSTEM (regulatory compliance software editor) will be presenting how to implement an EFPIA disclosure solution within an international environment whilst BearingPoint (multinational management and technology consulting firm) will be providing some tangible working examples.
 
WHO SHOULD ATTEND
European compliance, transparency, regulation, EFPIA strategy lines of business. Places are limited, please register as soon as possible.

PROGRAMME
08:30 – Registration and breakfast
09:00 – Welcome and introduction – Covington
09:05 – Transparency requirements faced by pharmaceutical companies following the recent legal developments in Europe – Covington
09:35 – EFPIA disclosure solutions within an international environment – Laurent Clerc and Francis Geysermans, BMI SYSTEM
10:05 – EFPIA in action, working examples – BearingPoint
10:35 – Q & As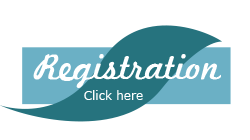 SPEAKERS


Robin Blaney is an associate in the firm's Life Sciences practice.  He advises pharmaceutical, biotechnology, medical device and cosmetic manufacturers and trade associations on a wide range of regulatory, compliance, transactional and legislative matters, as well as the full range of commercial agreements that span the product life-cycle in the life sciences sector.  His expertise includes compliance with the EU rules, governing clinical trials, manufacturing, pharmacovigilance and advertising of medical products.

Francis Geysermans, Chief Technical Officer (CTO). He is a software engineer, expert in managing and coordinating project developments and a SOA architect. Former IBM consultant, Francis is a co-founder of BMI SYSTEM. He has a background of more than 25 years in the IT industry.

Laurent Clerc, Regulatory affairs expert. He holds a Master of Health Law, a Master of Quality Assurance and an executive MBA. Co-founder of BMI SYSTEM, he has a professional background of more than 18 years serving the pharmaceutical industry and hospitals within consulting firms specialised in regulatory affairs.


Veronique Fassy, BearingPoint Partner in charge of the Life Science Practise, started her career as an Information Systems Consultant for government and public entities, including the Ministry of Health. She was also involved in various transformation projects in the industry sector, but has since 1997 worked exclusively for the pharmaceutical industry, where she has been involved in a wide range of consulting assignments covering business and IS strategies, process transformation and optimisation, system implementation and change management.
ABOUT COVINGTON
Covington & Burling LLP represents clients in cutting-edge technology, litigation, white collar defense, transactional, governmental affairs, international, life sciences and other matters. In responding to the needs and challenges of our clients, our lawyers draw upon the firm's expertise and experience in a broad array of industries to provide solutions to difficult, complex, and novel problems and issues, whether in litigation, transactions, or regulatory proceedings.
More information on www.cov.com
ABOUT BMI SYSTEM
Through the creation of bespoke solutions for the pharmaceutical, medical device and cosmetic industries, BMI SYSTEM is now the leader in providing software solutions dedicated to transparency and regulatory compliance. Beyond BMI SYSTEM's extensive experience in the IT sector, the team possesses in-depth knowledge of the healthcare industry, which allows us to deliver best-of-breed business and technical solutions.
More information on www.bmi-system.com
ABOUT BEARINGPOINT
BearingPoint is one of the global leaders in business consulting, combining management and IT consulting. With its network of more than 3,200 employees in Europe, we support our customers from strategy definition to operational project delivery, serving all sectors and addressing multiple transformation issues (Business Strategy, Customer management, Supply Chain, Finance, Information technology…). We have a dedicated Life Sciences practice with more than 200 consultants. We are part of a growing worldwide alliance of like-minded business consultancies, united by our belief in diverse perspectives, ideas and ways of working.
More information on www.bearingpoint.com
We hope you can join us.  If you're interested in attending this event or for further information, please contact BMI SYSTEM at naya@bmi-system.com.  For lawyers, this event is accredited with CPD points.