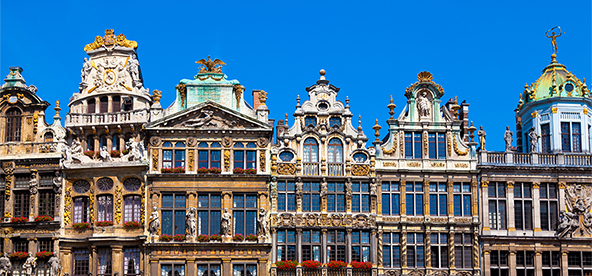 BMI SYSTEM was proud to exhibit at this year's Global Transparency Reporting Congress, which took place on 11 – 12th April 2013 in Brussels.
The event provided an ideal opportunity to examine current international transparency regulations, to learn more about the updated European Federation of Pharmaceutical Industries and Associations (EFPIA) Code and to understand the impact of transparency initiatives on the relationship between the healthcare industry and healthcare professionals (HCPs).
The congress gathered approximately one-hundred corporate pharmaceutical companies from all over the world, ranging from the USA to Japan and Western Europe; delegates included representatives from Pfizer, Roche, Sanofi and Actelion, among others.
The conclusions of the congress outlined how global pharmaceutical companies are willing to develop and strengthen unified transparency and compliance strategies instead of having disparate strategies at a country level. US pharmaceutical companies also showed how they are ready to implement the necessary requirements of the Sunshine Act.
BMI SYSTEM's core business matches these objectives by developing and implementing business value software solutions that address existing and impending transparency and compliance requirements.
The Global Transparency Reporting Congress therefore provided BMI SYSTEM with an excellent opportunity to talk to delegates to gain a better understanding of the needs, expectations and priorities of these international pharmaceutical companies.
According to Laurent Clerc, Regulatory Affairs Expert at BMI SYSTEM, "The congress proved to be a real success for attendees, as well as for BMI SYSTEM: the key global and local transparency topics covered are completely in line with the solutions that BMI SYSTEM offers and we regard these discussions as a crucial way to continuously adapt our software products to the healthcare industry."