After exhibiting in Prague for the 2nd Annual Pharma Law Convention in March and in Brussels for the 3rd Global Transparency Reporting Congress in April, BMI SYSTEM continued its successful international roll-out during the 7th International Pharmaceutical Compliance Congress and Best Practices Forum in Madrid, from May 21st through 23rd 2013. With over 300 participants, this event enabled BMI SYSTEM to gain a better understanding of pharmaceutical companies' disclosure and transparency processes.
The Madrid convention is part of a global congress organisation covering the three main geographical areas of compliance: North America, Europe and Asia. These three different conventions aim at showing how the latest compliance and transparency laws and regulations are going to be applied in local markets.
Speakers included people from the pharmaceutical industry as well as representatives of national associations. The presentations provided a good overview of the future of compliance for the European pharmaceutical market, with local regulations complying with global European rules.
One of the main focuses was the different disclosure codes and laws for hospitality payments made by pharmaceutical companies to healthcare professionals and healthcare organisations. The EFPIA gave its vision of unified European requirements implemented with local disclosure rules and platforms, the trend being for the moment a common platform hosted by each national authority where all payments made by local affiliates of pharmaceutical companies will be gathered.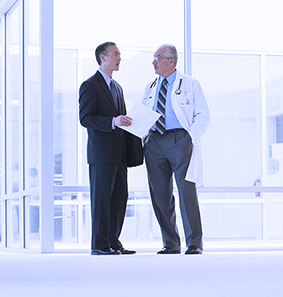 The convention took place at the same time as was announced the publication of the French decree for Transparency in Relationships. This long awaited publication confirmed the disclosure of payments made from 2012 to the public, starting October 2013. This latest installment reinforced the need for all European countries to set-up their own local rules for disclosure.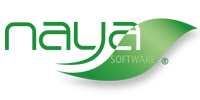 The International Pharmaceutical Compliance Congress therefore provided BMI SYSTEM with an excellent opportunity to talk with compliance officers from pharmaceutical companies of several European affiliates and expose them to the latest developments of the NAYA Transparency software, a set of modules for public disclosure of payments made to healthcare professionals and healthcare organisations. NAYA Transparency enables pharmaceutical companies to meet business and regulatory requirements regarding their relationships with HCPs and HCOs. BMI SYSTEM is more convinced than ever that the best approach for transparency is the centralisation of a regional (European in that case) platform which should integrate all the characteristics and specificities of local regulations.
The congress also addressed the complexity of territorial issues vs. global activities of congress organisation; indeed it is an issue for pharmaceutical companies to organise meetings via agencies and to get back all the information needed for each HCP attending.
With this complex issue in mind, BMI SYSTEM organises a free seminar on June 26th, 2013 at the Royal Society of Medicine in London, in partnership with Compliant Venues and CWT. This seminar will review the different requirements for disclosure in the UK and the rest of Europe and how it will affect meetings' organisation.