The 3rd annual Pharma LawConvention will take place in Bucharest, Romania on 2-3 April 2014.
This event is a unique platform designed in order to assist legal counsels, compliance and regulatory officers in their understanding of the current and forthcoming challenges in transparency, competition, clinical trials, or in the debatable area of parallel trade.
As the Platinum Sponsor of this major event, BMI SYSTEM has the opportunity to invite 11 pharmaceutical companies.*
We would be delighted if you could join us as one of our guests during this exciting event. This means that the 699 € participation cost would be free for you. The only costs you would have to incur would be those of your travel and accomodation.
These 11 passes are on a first come, first served basis. Further information on this event can be found on www.lawconvention.eu
If you are interested in joining us at this event, please follow the link below and fill the form before Friday 21st March.
* This offer is open to 1 participant per company.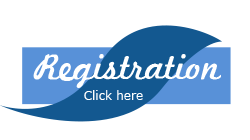 Contact
Nauman KHAN
n.khan@bmi-system.com
+33 (0)6 63 25 68 77