GÖRG and BMI SYSTEM are delighted to invite you to a free seminar entitled:
"Practical implications of disclosure requirements for German based pharmaceutical companies"

Date: Thursday 4 December 2014

Time: from 8.30 a.m. to 12 a.m.

Venue: GÖRG, Kennedyplatz 2, 50679 Köln. Access by car: Urbanstraße 1, 50679 Köln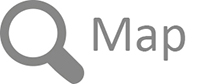 Pharmaceutical companies worldwide face new rules on their compliance and transparency obligations in terms of their relations with HCPs and HCOs. By 2016, European pharmaceutical companies have to publicly disclose the monetary value of any financial sponsorship and other significant indirect support provided to  healthcare professionals and organisations. This means that pharmaceutical companies have to be ready to collect data as of 1st January 2015.
With this in mind, GÖRG and BMI SYSTEM will be discussing these significant legal developments by providing some examples of such requirements implementations in western European countries. In addition, BMI SYSTEM will be presenting how to implement a local and EFPIA disclosure solution within an international environment.
 ————–
During this seminar we will endeavor to answer the following questions and provide you with pragmatic solutions:
• What are the implications of the new FSA Transparency Code?
• What are the important changes compared to the previous regulations?
• How to deal with cross border transfers of value?
• How to record/handle the consent of HCP?
• How to identify technical and organisational issues and how to manage them ?
• How to comply with global requirements and enforce local ones?
 
 ————–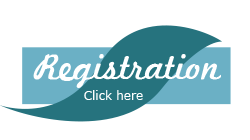 This seminar is for compliance, regulatory & transparency managers, Chief Financial Officers (CFOs) and IT managers.


SPEAKERS:

Dr. Katja Kuck is a Partner at GÖRG Partnerschaft von Rechtsanwälten mbB, one of Germany's leading business law firms with offices in Berlin, Cologne, Essen, Frankfurt am Main, Hamburg and Munich. Katja is specializing in healthcare, competition, IP/IT and media.

Dr. Katharina Landes is an Associated Partner at GÖRG Partnerschaft von Rechtsanwälten mbB, specializing in healthcare, competition, IP/IT, media and data protection.
GÖRG's healthcare practitioners have a broad expertise in the healthcare sector. We are advising all parties involved in the healthcare business, from healthcare facilities like hospitals, nursing homes and homecare companies to companies in the pharmaceutical industry, pharmaceutical wholesalers, medical devices manufacturers, physicians and pharmacists.

Laurent Clerc is regulatory affairs expert at BMI SYSTEM. He holds a Master of Health Law, a Master of Quality Assurance and an executive MBA. Co-founder of BMI SYSTEM, he has a professional background of more than 18 years serving the pharmaceutical industry and hospitals within consulting firms specialised in regulatory affairs.