Manage more efficiently all global medical contents and inquiry.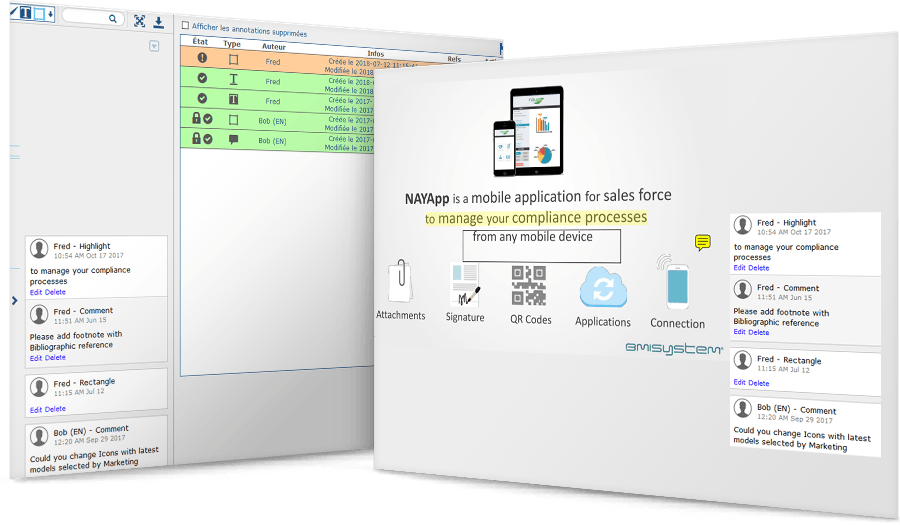 NAYACT®
Promotional Material
Speed-up material time to market whilst ensuring compliance with regional and global regulations thanks to our global workflow solution managing any promotional material from conception to delivery across channels.
NAYACT®
Medical Information Requests
Centralise scientific and medical information requests in one place and provide accurate answers and up to date information in a timely manner to healthcare professionals and consumers.