Following the publication by the French Medical Association (CNOM, Conseil National de l'Ordre des Médecins) of the standardised format for recording interactions between companies producing or selling health products and cosmetics for humans and healthcare providers and organisations (HCPs, HCOs), BMI SYSTEM has developed an automated data extraction module to extract information from its NAYA Transparency system: the module allows its clients to meet the transmission requirements within the legal deadline and in the format requested by the CNOM.
This data extraction module is integrated to the NAYA Transparency software solution to help manage transparency and meet regulatory requirements (article L.4113-6 CSP and article L.1453-1 of the Code de la Santé Publique, the French Public Health Code).
Regulatory background
The French decree 2013-414 of the 10th of May 2013 sets out the obligations of companies producing or selling health products and cosmetics for humans to publish any benefits given to HCPs and HCOs. The decree states that all transactions occurring during the first semester of 2013 must be sent to CNOM by the 1st of August 2013.
Transmitted information must relate to:
Meetings (identity of parties involved, topic, date)

Benefits in cash and in kind (nature, date, amount)
Last July, the CNOM released a disclosure format for healthcare companies, which describes the files that needed to be investigated and sent. According to article 3 of the decree 2013-414, the National Associations i.e CNOM, are to publish the information transmitted on their website by the 1st of October 2013.
Four files are to be sent:
One for the information related to the healthcare company

One for the links of interest with healthcare professionals

One for the links of interest with students

One for the links of interest with legal persons
Furthermore, a "prgms" directory should allow PDF files of programs related to disclosed meetings to be recorded.
The Ordre National des Pharmaciens, the National Pharmacists Association, also uses this format for any information it receives.
A unique solution to meet regulatory requirements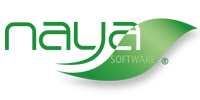 NAYA Transparency enables your company to meet business and regulatory requirements regarding your relationships with HCPs & HCOs.
NAYA Transparency includes several modules in a cost-effective and more compliant approach.