Centralize the entire lifecycle's management of all your events, contracts and donations.
NAYACT®
HCP Engagement
Manage each steps of your contract & event lifecycle from planning to execution and get full visibility and control of all activities, attendees, speakers and expenses for a greater compliance.
Benefits : Centralized management – Full visibility – Cross boarder management – Traceability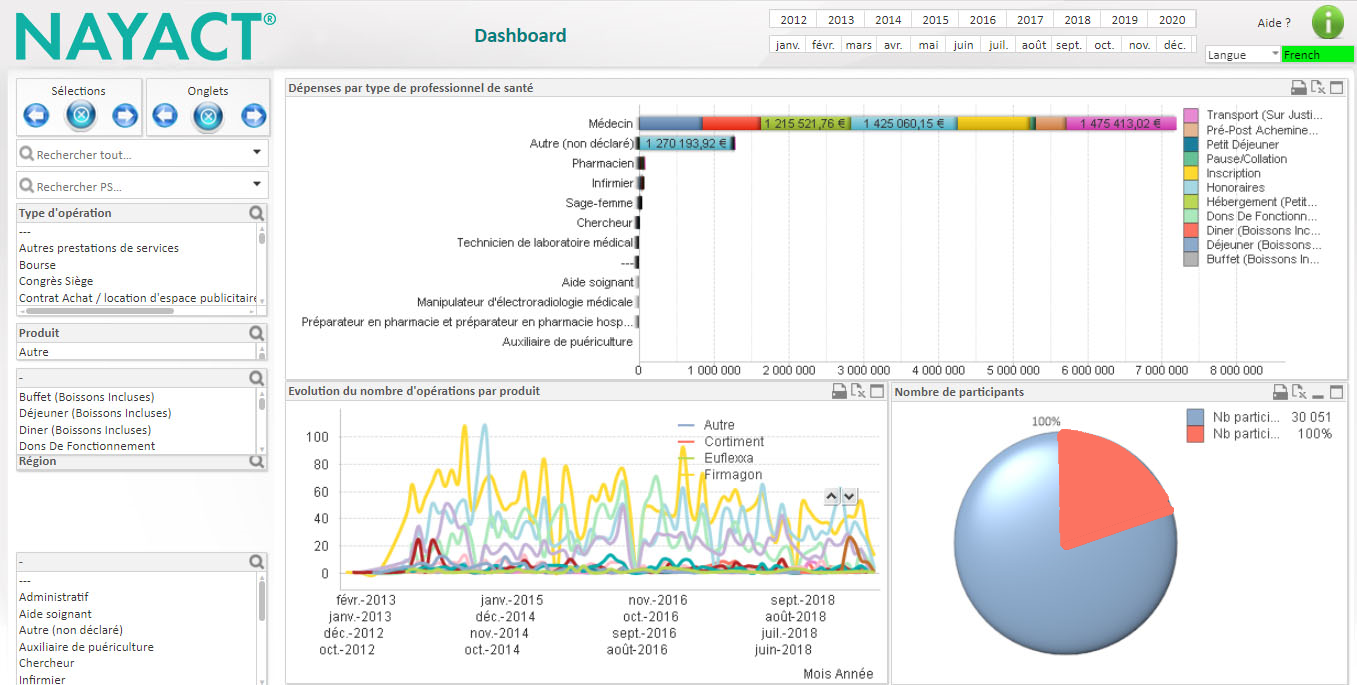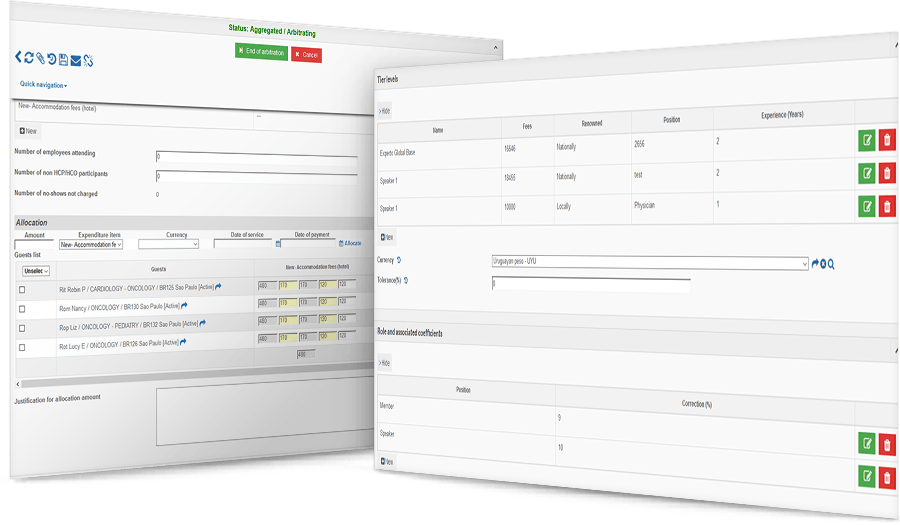 NAYACT®
Disclosure
Aggregate expenses and disclose ToV made to Healthcare Professionals and Healthcare Organisations.
Benefits : International requirements – Approval Management – Reconcilliation – Disclosure template.
DMOS & Transparency Outsourcing
BMI SYSTEM provides you with an expert team that partially or fully manages all steps of the DMOS & Transparency regulatory process for declared and undeclared operations.
Our dedicated team uses our NAYACT® solution for an adapted and evolutive management of the DMOS.