NAYA Compliance is a range of cloud-based solutions that will help you meet growing regulatory compliance and anti-corruption requirements.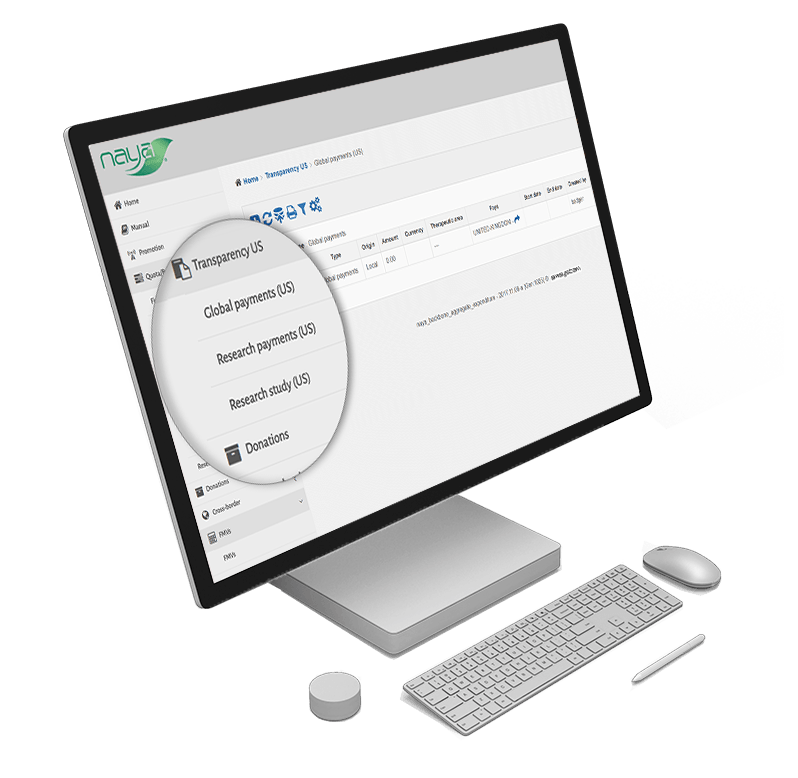 NAYA Event & Contract Management
NAYA Event & Contract is a global workflow solution to manage the entire lifecycle of your events and contracts from planning to execution.
Manage each steps of your contract & event lifecycle and get full visibility and control of all activities, attendees, speakers and expenses for a greater compliance.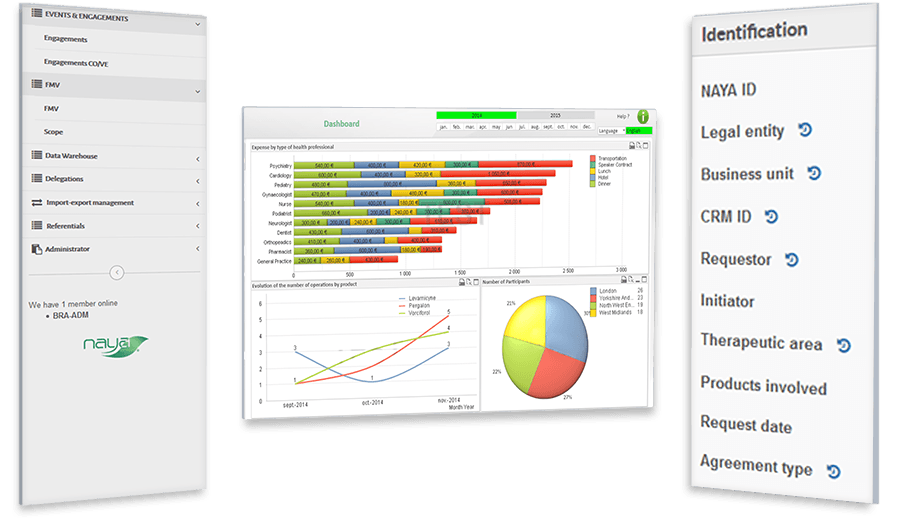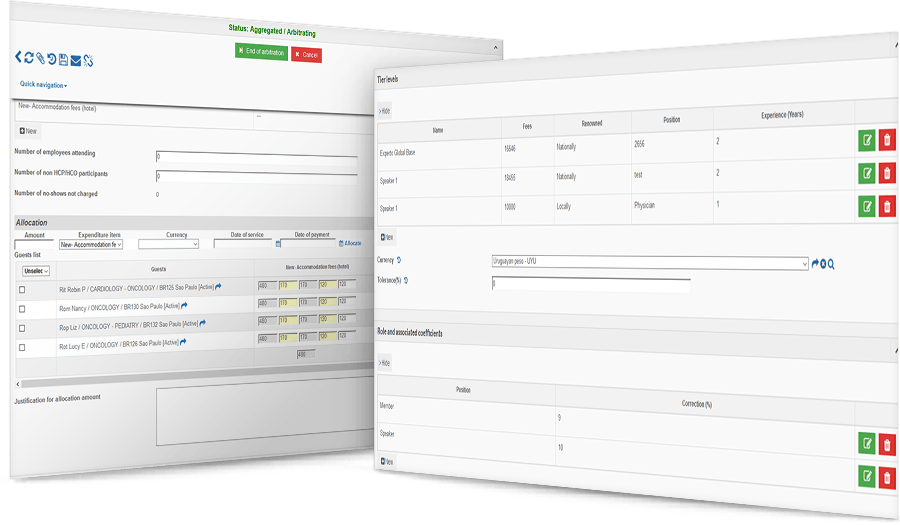 NAYA Transparency & Disclosure
NAYA Transparency & Disclosure provides an agile and flexible solution to help Life Sciences companies aggregate expenses and disclose ToV made to Healthcare Professionals and Healthcare Organisations.
Easily meet global transparency and disclosure requirements and adapt quickly to the evolution of local and global laws and codes.
DMOS & Transparency Outsourcing
BMI SYSTEM provides you with an expert team that partially or fully manages all steps of the DMOS & Transparency regulatory process for declared and undeclared operations.
Our dedicated team uses our NAYA software for an adapted and evolutive management of the DMOS.